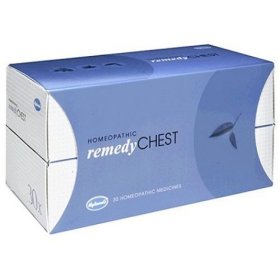 My little one got sick over the holiday weekend. Runny Nose, watery eyes, fever. While I was at the store yesterday I picked up some children's cold medicine to help him be more comfortable. I am not one that likes to cover every symptom with drugs but there are definitely times when I falter at the sight of his sweet, sad, dripping face. Yesterday was one of those times. Thankfully, his father who clearly possesses a better memory than I, reminded me that
the FDA nearly banned cold medicines for children last year.
How did I forget that?
This morning while my little one was even more miserable then yesterday, I remembered something I had considered buying as we were preparing to move to Morocco. It's a "homeopathic remedy chest". I had nearly purchased the one sold by
Hyland's
but it just never happened. I feel pretty ignorant on items such as these but I am open and it comes with a manuel. I am curious if any of you have ever used something like this and what were your results. I love taking the natural course of action when I feel confident that it is relatively safe and effective.
here's what
Hyland's Remedy Kit
contains:
30 NATURAL REMEDIES:
1 ACONITUM NAPELLUS | for Colds & Fevers with Sudden Onset
2 ALLIUM CEPA | for Runny Nose
3 ANTIMONIUM TARTARICUM | for Coughs with Mucous in Chest
4 APIS MELLIFICA | for Bites, Stings & Swellings
5/6 ARNICA MONTANA (2 BOTTLES) | for Bruising & Muscle Soreness
7 ARSENICUM ALBUM | for Diarrhea
8 BELLADONNA | for Fevers & Inflammation
9 BRYONIA ALBA | for Dry Cough/Arthritis Pain
10 CALCAREA PHOSPHORICA | for Teething
11 CANTHARIS | for Bladder Irritation
12 CARBO VEGETABILIS | for Nausea
13 CHAMOMILLA | for Teething & Irritability
14 FERRUM PHOSPHORICUM | for Fevers & Inflammation
15 GELSEMIUM SEMPERVIRENS | for Headaches/Flus with Muscle Pain
16 HEPAR SULPHURIS CALCAREUM | for Cough & Runny Nose
17 HYPERICUM PERFOLIATUM | for Nerve Injury
18 IGNATIA AMARA | for Grief & Emotional Upset
19 IPECACUANHA | for Nausea & Vomiting
20 LEDUM PALUSTRE | for Bites, Stings & Minor Puncture Wounds
21 MAGNESIA PHOSPHORICA | for Menstrual Cramps
22 MERCURIUS VIVUS | for Sore Throat
23 NUX VOMICA | for Indigestion & Nausea
24 PHOSPHORUS | for Cough & Sore Throat
25 PULSATILLA NIGRICANS | for Colds with Runny Nose
26 RHUS TOXICODENDRON | for Arthritis Pain, Better from Motion
27 RUTA GRAVEOLENS | for Sprains & Tendonitis
28 SPONGIA TOSTA | for Coughs
29 SULPHUR | for Rashes & Eczema
30 VERATRUM ALBUM | for Diarrhea with Vomiting